Assalamualaikum..
Saya buat tuto nih, sebab ada orang suh ajarkan. Anyway, dulu saya dah try nak buat tuto ni, tapi takut. Sebab nak guna blogskin a.k.a classic template nih bukan mudah. Its difficult.
Ceh, speaking lak haku
. -.-'
Tapi, kalau korang sanggup nak belajar demi menggunakan skin yang kiut miut kat
www.blogskins.com
tu. Saya ajar la..
Pertama!
Bagi sesiapa yang belum revert to classic template. Pergi revert dulu. Kat mana?
Korang pergi DESIGN--->Edit HTML
Then.. Scroll bawah sekali.. Ada ayat
Revert to classic template
hah! klik ayat tu.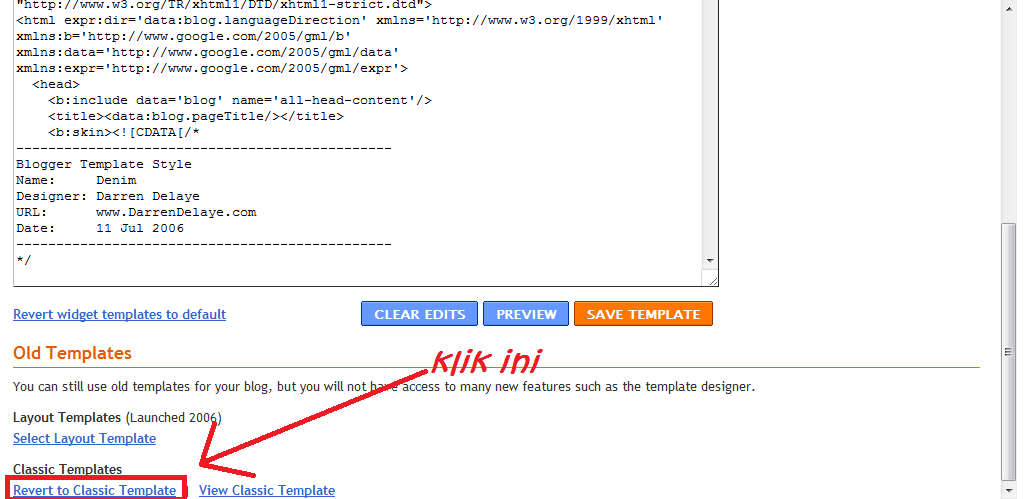 Lepas tu, korang padam benda alah kod2 yang ada tu.. haha.. then korang bukak
SINI
atau
SINI
.
Korang pilih skin mana korang berkenan. Sebenarnya tu skin saya. Biarlah.. Nak promote jugak!. korang boleh jugak nak guna skin yang laen.. Ha ha..
lepas tu, korang scroll bawah.. Then, korang akan jumpa
BLOGGER MAIN
.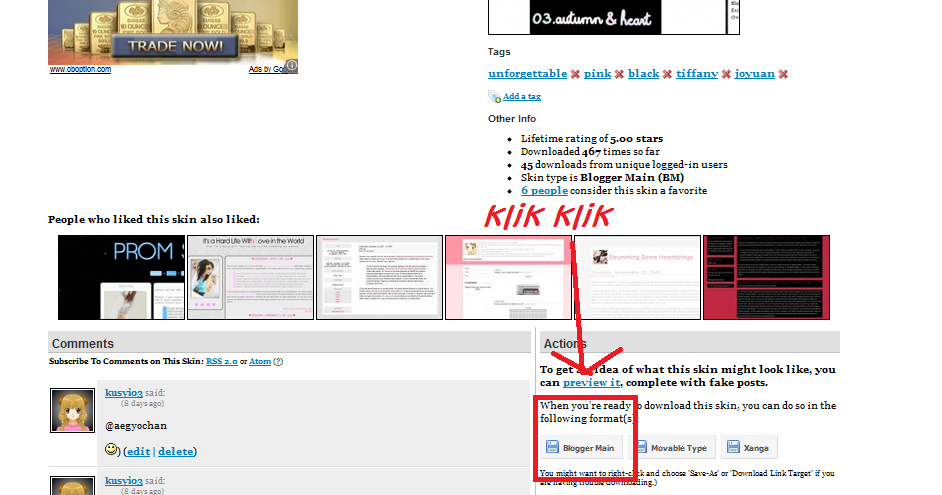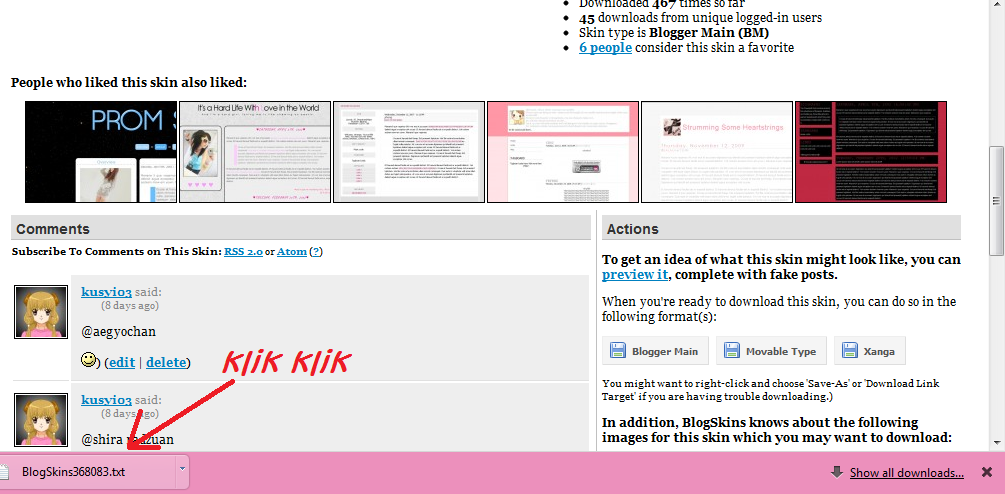 Lepas korang klik . Dia akan keluar notepad kan? Tapi, kalau saya, dia keluar Microsoft Word. Sama je.. Apa lagi??? Korang copy semua bende alah tu.. Korang paste kat blog tadi. Then, ace preview. Jadi tak??
Kalau jadi.. Tepuk tangan.. Ha ha..
Tak siap lagi tu!! Sebab semua2 tu, details ai punye.. korang edit lah cara korang punye.. Ho ho..
Solat Maghrib yukk.. maybe ada part 2.
Tata..
Salam~
Labels: tuto